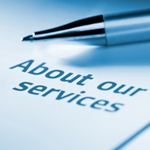 We are offering one of the most comprehensive service agreements available anywhere. With this agreement you will be considered a PREFERRED CUSTOMER, which entitles you to priority service scheduling, discounts, and most importantly, Peace Of Mind! The purpose of this agreement is to provide your family with enhanced equipment safety and efficiency as well as extend the life of your equipment. You will appreciate knowing that your equipment has been tested for deadly odorless, poisonous carbon monoxide gas.
The agreement entitles you to benefit from our exclusive precision tune-up and professional cleaning twice per year per unit. Here is a sample of our procedures:
Clean, level, and check thermostat
Remove and wash blower fan and assembly
Wash condenser coil and evaporator coil (when accessible)
Replace standard filters
Lubricate moving parts
Adjust drive belts and pulleys
Test safety controls
Test and secure all electrical connections
Test for gas leaks
Activate heating/cooling system
Inspect heat exchanger(s), flue assembly, burners and draft diverters
Vacuum clean all combustion, flue, and blower compartments
Provide complete written analysis of our findings along with any recommendations we may have.
Your investment in our service agreement includes:
Two Performance Tune-Ups Per Year
Having your system checked regularly enables us to keep your unit running as efficiently as possible, which saves you money on your utility bill month after month. These regular check-ups also enable us to catch problems, such as loose or burnt wires and freon leaks, before they lead to a larger problem - like motor failure.
Energy Saving Coil Cleaning
Dirty coils reduce the efficiency of your unit, causing it to work harder, parts to wear out faster, and shorten its overall lifespan. Your unit will cost you more month after month on your utility bill if the coils are not kept clean. A test performed by the EPA determined that as little as 1/10th of a centimeter of dirt or dust on a coil could reduce efficiency by 21%. Since the average homeowner's heating and cooling bill is $1,500 per year, a 21% loss in efficiency means you could be wasting up to $315 each year.
Your 100% satisfaction is guaranteed. If you are not pleased, we will refund your unused investment. There is absolutely no risk. We will keep you happy.